The Book As Art is a col­lab­o­ra­tion between the Geor­gia Cen­ter for the Book and the Decatur Arts Alliance.
The Book As Art v.
11

(

2023

)

The Call for Entries for the next exhi­bi­tion will open in Spring 2023.
The Book as Art Pre­vi­ous Years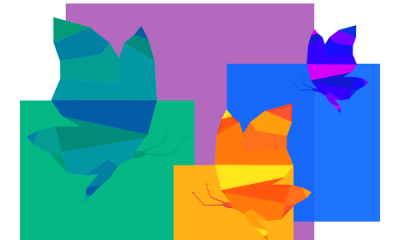 The 2022 exhi­bi­tion was installed in the Fourth Floor Gallery of Decatur Library, but you can still expe­ri­ence it virtually.
Find the cat­a­logues from pre­vi­ous years at the links below:
The Book as Art v.7: Won­ders (2019)
The Book as Art v.6: Pulp (2018)
The Book as Art v.5: Illu­mi­nat­ed (2017)
The Book as Art v.4: Bound­less (2016)
The Book as Art v.3: No Jack­et Required (2015)
The Book as Art v.2: Expand­ing the Lim­its (2014)

The Book as Art v.1: 21st Cen­tu­ry Meets Tra­di­tion (2013)
The Book as Art: Flight Edi­tion (2018 — 2019, Spe­cial edi­tion installed at Harts­field-Jack­son Inter­na­tion­al Airport)