As many Christians take a reactionary and antidemocratic stance, Gushee tackles the tough questions in this timely work of political ethics
Join the Georgia Center for the Book and Conversations at First Baptist for an evening with author Rev. Prof. Dr. David P. Gushee for a discussion of his long-awaited new book, Defending Democracy from Its Christian Enemies. This event is free and open to the public, but registration is required.
This event takes place BEFORE the official release date of the book. To secure a copy, we recommend pre-ordering a copy of the book to be picked up at the event from A Cappella Books by clicking the following link: PURCHASE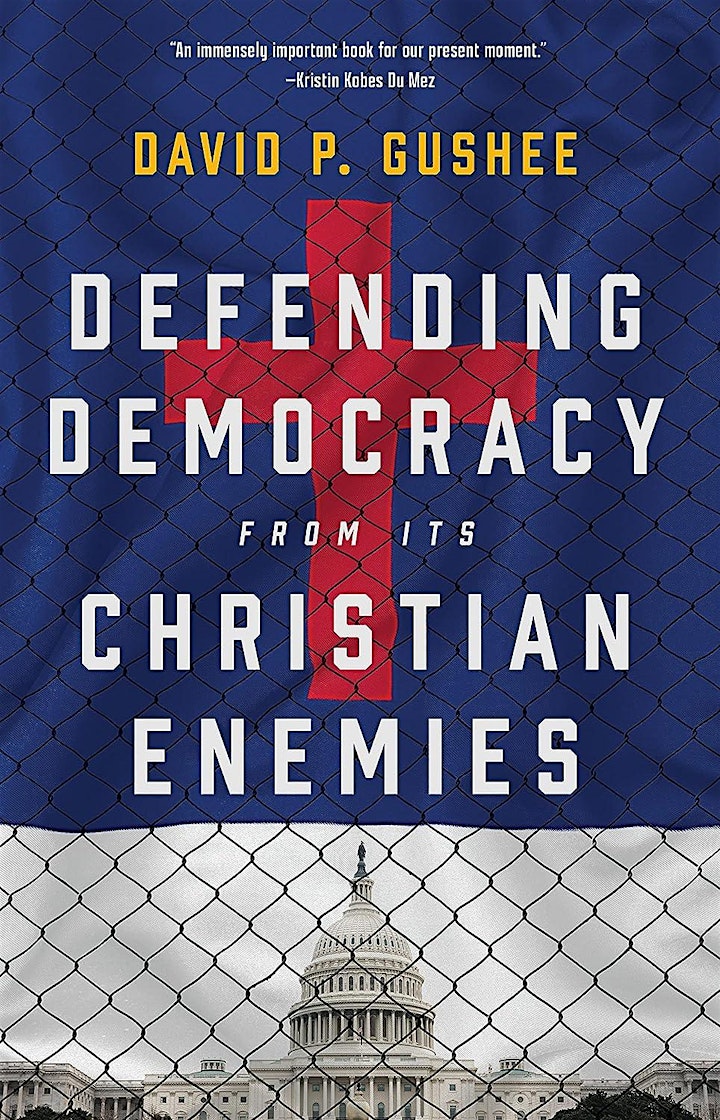 About The Book
"An immensely important book for our present moment."
– Kristin Kobes Du Mez, author of Jesus and John Wayne
American democracy is in danger. How do we protect it from reactionary Christian authoritarianism?
On January 6, 2021, a group of Americans stormed the Capitol to prevent the certification of their political opponent's election in the name of Jesus Christ and his representative on earth, Donald Trump. How could this have happened?
David P. Gushee tackles the question in this timely work of Christian political ethics. Gushee calls us to preserve democratic norms of civil rights, rule of law, and shared governance, even as many Christians grow reactionary and antidemocratic. Broadly surveying global politics and modern history, he analyzes the ways Christians have supported authoritarianism today and in the past, aiming to understand why and how this happens—and how to prevent it. Ultimately, he develops a better model of Christian political engagement, looking to traditions of congregational democracy , dissident Black Christian politics, and covenantal theology as a guide.
Defending Democracy from Its Christian Enemies advocates for sane, ethical, and compassionate politics in a world where many Christians are instigating discord and vying for power. Any concerned Christian will leave its pages with eyes clear to the dangers of our current form of political engagement and with insight into what democracy is truly meant to be.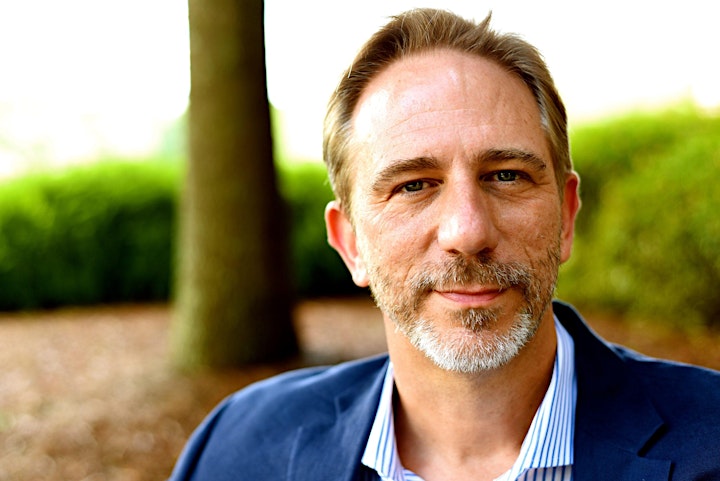 About the Author
Rev. Prof. Dr. David P. Gushee (PhD, Union Theological Seminary, New York) is Distinguished University Professor of Christian Ethics at Mercer University, and Chair of Christian Social Ethics at Vrije Universiteit ("Free University") Amsterdam, and Senior Research Fellow, International Baptist Theological Study Centre.
Gushee is the elected Past-President of both the American Academy of Religion and the Society of Christian Ethics, signaling his role as one of America's leading Christian ethicists. He is the author, co-author, editor, or co-editor of more than 28 books and over 175 academic book chapters, journal articles, and reviews (see his full academic C.V.). His most recognized works include Kingdom Ethics, and Changing Our Mind. His other most notable works are Introducing Christian Ethics, Still Christian, After Evangelicalism, Righteous Gentiles of the Holocaust, and the forthcoming Defending Democracy from Its Christian Enemies. Altogether his books have sold over 100,000 copies and been translated into a dozen languages.
For the general media, Gushee has written hundreds of opinion pieces and given interviews to scores of major outlets and podcasts.
With his works read around the world, and an active lecturing schedule on several continents, he has global impact in the field of Christian ethics. A leader in the growing post-evangelical movement, he has also put feet to his faith in several activist campaigns.
David and his wife Jeanie live in Atlanta. He is a classic novel reader, world traveler, and tennis player, and awaits a call from his beloved Atlanta Braves to resume the baseball career he abandoned in college.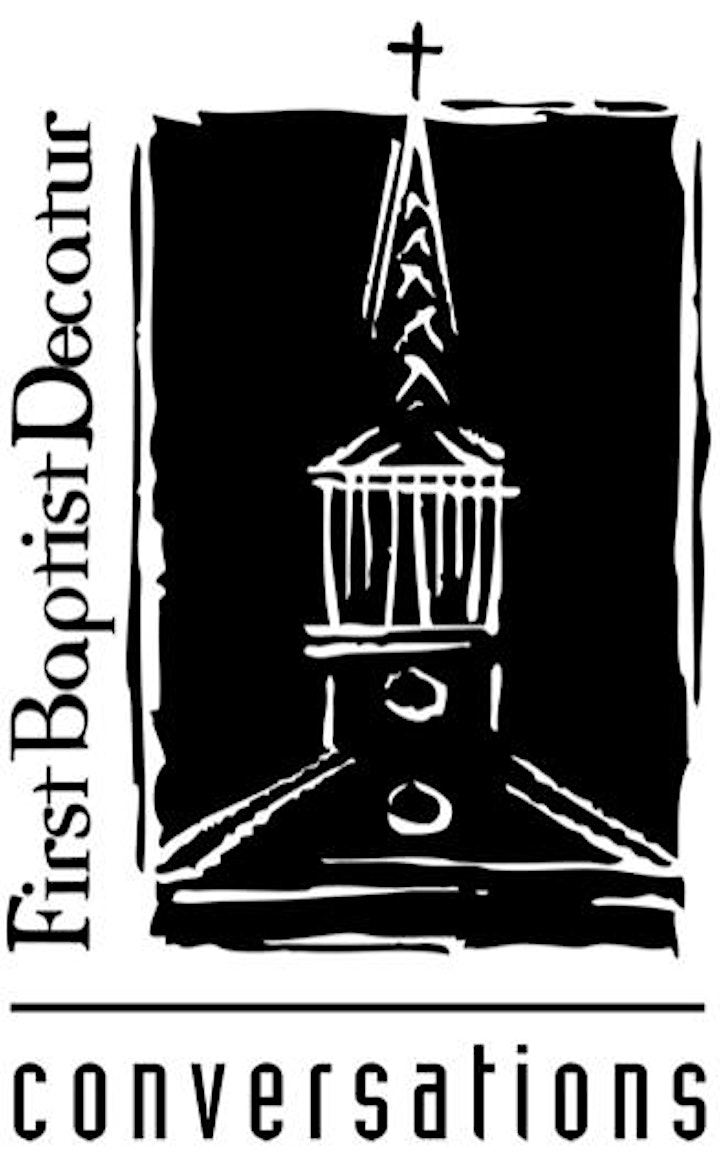 ABOUT THE SERIES
Conversations is a continuing series of Author Events at First Baptist Church Decatur. Conversations at First Baptist Church Decatur is pleased to partner with the Georgia Center for the Book and others in the Decatur area to host public dialogues that engage the minds and connect the spirits of our community, at the intersection of faith, purpose, and values.