Georgia Center for the Book and A Capella Books welcome Charles Frazier to discuss his new novel "The Trackers" at the Decatur Library!
From the New York Times bestselling author of Cold Mountain and Varina, comes a stunning new novel that paints a vivid portrait of life in the Great Depression.
A Cappella Books and Georgia Center for the Book are honored to welcome author Charles Frazier for a discussion of his highly-anticipated new novel, The Trackers.
This event is free and open to the public. Registration is requested, but not required.
If you would like to pre-purchase a copy of The Trackers from A Capella Books to be picked up at the event, please click the following link. PURCHASE.
THERE WILL BE NO SIGNING LINE AT THIS EVENT. If you would like a signed copy, please use the pre-order link above. A limited number of signed copies will be available for purchase at the event.
Attendees who preorder The Trackers, can opt to have their signed copies personalized by Mr. Frazier.
We are committed to a safe environment. For the safety of our invited speakers, staff, and all attendees, we strongly request that masks be worn in the venue for the duration of the event. We are currently limiting the capacity of the Auditorium to promote social distancing, so registration is required. We encourage groups to sit together, but please only sit in the designated rows, and keep a respectful distance from other attendees.
WIN A SIGNED, FIRST EDITION OF COLD MOUNTAIN!
Customers who pre-order a signed copy of The Trackers from A Cappella books will automatically be entered to win a signed first edition of Frazier's Cold Mountain.
If you would like to pre-purchase a copy of The Trackers from A Capella Books to be picked up at the event, please click the following link. PURCHASE.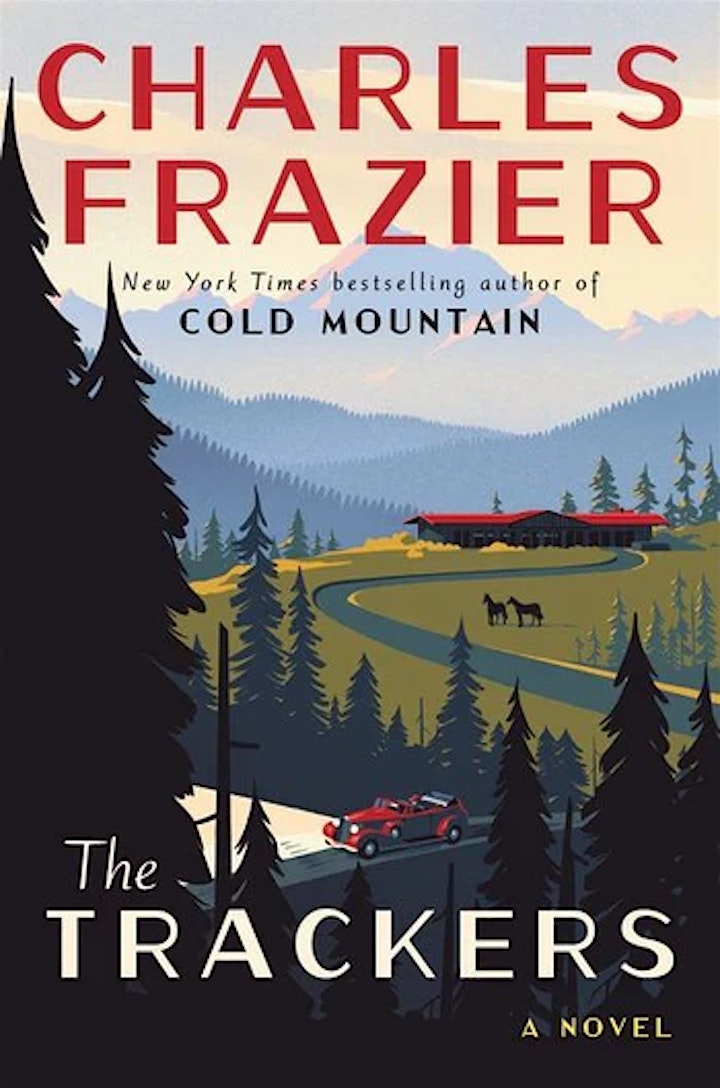 About the Book
Hurtling past the downtrodden communities of Depression-era America, painter Val Welch travels westward to the rural town of Dawes, Wyoming. Through a stroke of luck, he's landed a New Deal assignment to create a mural representing the region for their new Post Office.
A wealthy art lover named John Long and his wife Eve have agreed to host Val at their sprawling ranch. Rumors and intrigue surround the couple: Eve left behind an itinerant life riding the rails and singing in a western swing band. Long holds shady political aspirations but was once a WWI sniper—and his right hand is a mysterious elder cowboy, a vestige of the violent old west. Val quickly finds himself entranced by their lives.
One day, Eve flees home with a valuable painting in tow, and Long recruits Val to hit the road with a mission of tracking her down. Journeying from ramshackle Hoovervilles to San Francisco nightclubs to the swamps of Florida, Val's search for Eve narrows, and he soon turns up secrets that could spark formidable changes for all of them.
In The Trackers, singular American writer Charles Frazier conjures up the lives of everyday people during an extraordinary period of history that bears an uncanny resemblance to our own. With the keen perceptions of humanity and transcendent storytelling that have made him beloved for decades, Frazier has created a powerful and timeless new classic.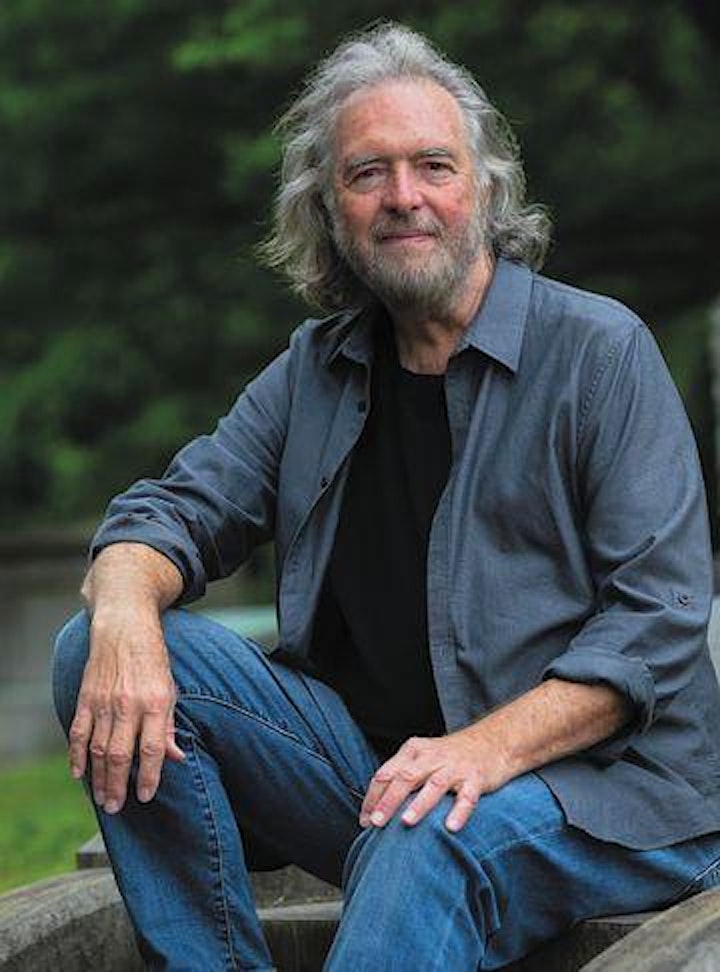 About the Author
Charles Frazier is the author of Cold Mountain, an international bestseller that won the National Book Award and was adapted into an Academy Award-winning film by Anthony Minghella. He is also the author of the bestselling novels Thirteen Moons, Varina, and Nightwoods.