Georgia Center for the Book welcomes editors Julie E. Bloemeke and Dustin Brookshire, and contributors, to read from this new collection.
Georgia Center for the Book welcomes editors Julie E. Bloemeke and Dustin Brookshire, and contributors to read from Let Me Say This: A Dolly Parton Poetry Anthology.
This event is free and open to the public. It will be held on the Fourth Floor of the Decatur Library. Registration is required.
If you would like to pre-order a copy of the collection ( and we do anticipate a demand for books at the event) to be picked up at the event from our friends at Charis Book & More, please use the following link: PURCHASE
We are committed to a safe environment. For the safety of our invited speakers, staff, and all attendees, we respectfully request that masks be worn in the venue for the duration of the event. We are currently limiting the capacity of the Auditorium to promote social distancing, so registration is required. We encourage groups to sit together, but please only sit in the designated rows, and keep a respectful distance from other attendees.
Stumble out of bed, and tumble down to the Decatur Library for a poetry reading celebrating the new collection of poems inspired by the one, the only, Dolly Parton!
Featured readers include:
Julie E. Bloemeke
Dustin Brookshire
teri elam
Rupert Fike
Robert Gwaltney
Beth Gylys
Karen Head
Collin Kelley
Stephen Roger Powers
Anna Sandy-Elrod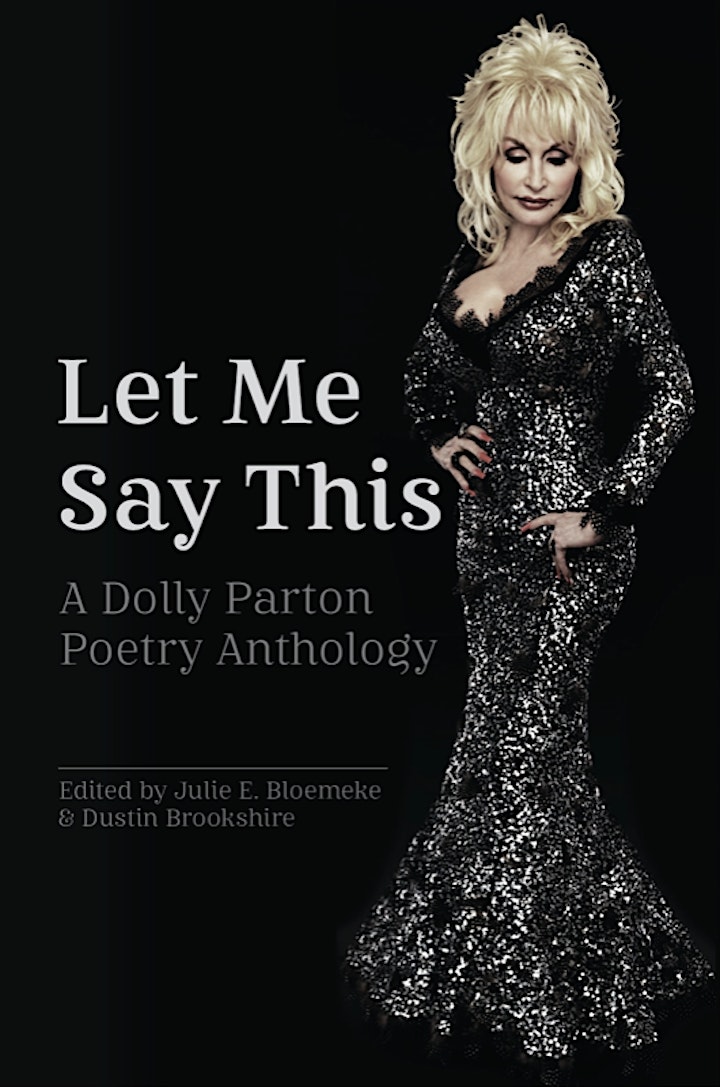 About the Collection
Let Me Say This: A Dolly Parton Poetry Anthology offers 54 poets' takes on often-unsung facets of this diamond in a rhinestone world—calling in Dolly's impeccable comedic timing, her lyric mastery, her business acumen, and her Dollyverse advocacy. These poems remind us to be better and to do better, to subvert Dolly cliché, and they encourage us to weave Dolly metaphor into our own family lore. Within these pages, Dolly takes the stage and the dinner table; readers see the public Dolly of the silver screen and the private Dolly of identity contemplation. Dolly raises praise and question, and she butterflies into our hearts to unabashedly to claim the mantra In Dolly We Trust.
Poets featured in the anthology:
Kelli Russell Agodon – Nin Andrews – Lana K. W. Austin – David-Matthew Barnes – Nicky Beer – Julie E. Bloemeke – Emma Bolden – Dustin Brookshire – Phillip Watts Brown – Marina Carreira – Denise Duhamel – teri elam – Rupert Fike – Diamond Forde – Chad Frame – Makayla Gay – Tyler Gillespie – Kari Gunter-Seymour – Robert Gwaltney – Beth Gylys – Karen Head – Raye Hendrix – Collin Kelley – Dorianne Laux – Chin-Sun Lee – Arden Levine – Katie Manning – Kelly McQuain – Lynn Melnick – Jenny Molberg – Rachel Morgan – Caridad Moro-Gronlier – Carolyn Oliver – Dion O'Reilly – Jeffrey Perkins – Stephen Roger Powers – Steven Reigns – Linda Neal Reising – Benjamin Anthony Rhodes – Micah Ruelle – Anna Sandy-Elrod – Roberta Schultz – Maureen Seaton – Gregg Shapiro – L.J. Sysko – Nicole Tallman – Kerry Trautman – Rosemerry Wahtola Trommer – Dan Vera – Isaiah Vianese – Donna Vorreyer – Julie Marie Wade – Jennifer Wheelock – Yvonne Zipter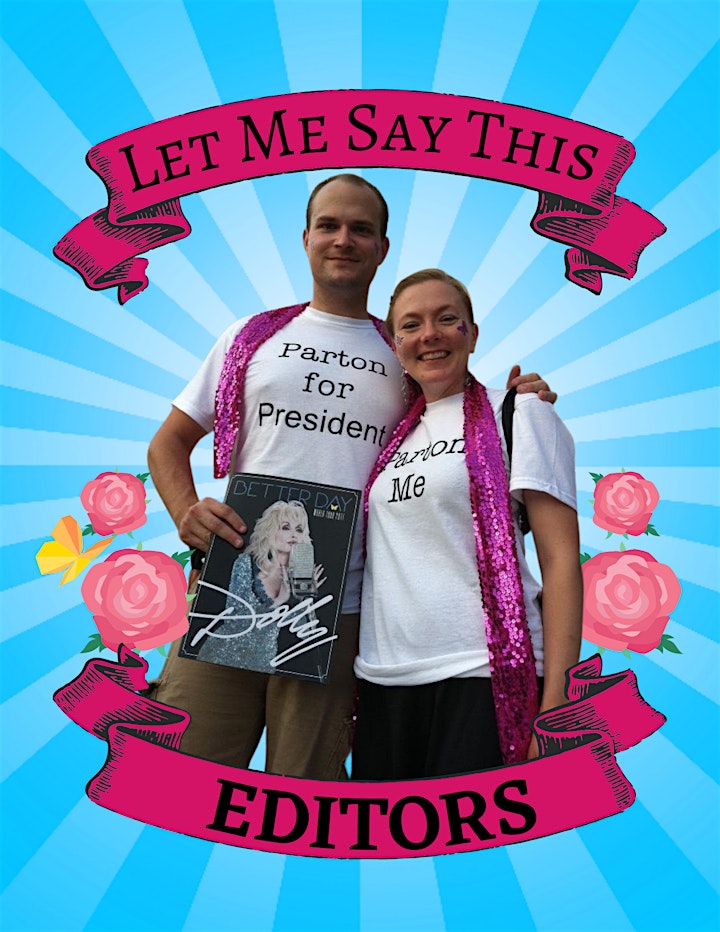 About the Editors
Julie E. Bloemeke (she/her) is the 2021 Georgia Author of the Year Finalist for Poetry. Her debut full-length collection Slide to Unlock (Sibling Rivalry Press, 2020) was also chosen as a 2021 Book All Georgians Should Read. Winner of the 2022 Third Coast Poetry Prize and a finalist for the 2020 Fischer Prize, her work has appeared in numerous anthologies and publications including Writer's Chronicle, Prairie Schooner, Cortland Review, Gulf Coast, EcoTheo Review, and others. An associate editor for South Carolina Review and a Virginia Center for the Creative Arts fellow, she is also a freelance writer and editor.
Dustin Brookshire (he/him) a finalist for the 2021 Scotti Merrill Award, is the founder/editor of Limp Wrist, curator of the Wild & Precious Life Series (a Zoom-based poetry reading series), program director for Reading Queer, and founding chapter president of the South Florida Poets. He is the author of three chapbooks: Never Picked First for Playtime (Harbor Editions, 2023), Love Most of You Too (Harbor Editions, 2021) and To The One Who Raped Me (Sibling Rivalry Press, 2012).

About the Bookseller
Charis Books and More is the South's oldest independent feminist bookstore, celebrating radical and independent voices in the heart of the South since 1974! Located in Decatur, Georgia, part of the metro-Atlanta area, Charis is also school store partner for Agnes Scott College. Charis specializes in diverse and unique children's books, feminist and cultural studies books, books on anti-racism and ending white supremacy, and lesbian, gay, bisexual, transgender, and queer fiction and non-fiction.
184 S. Candler St. Decatur, GA 30030 | 404.524.0304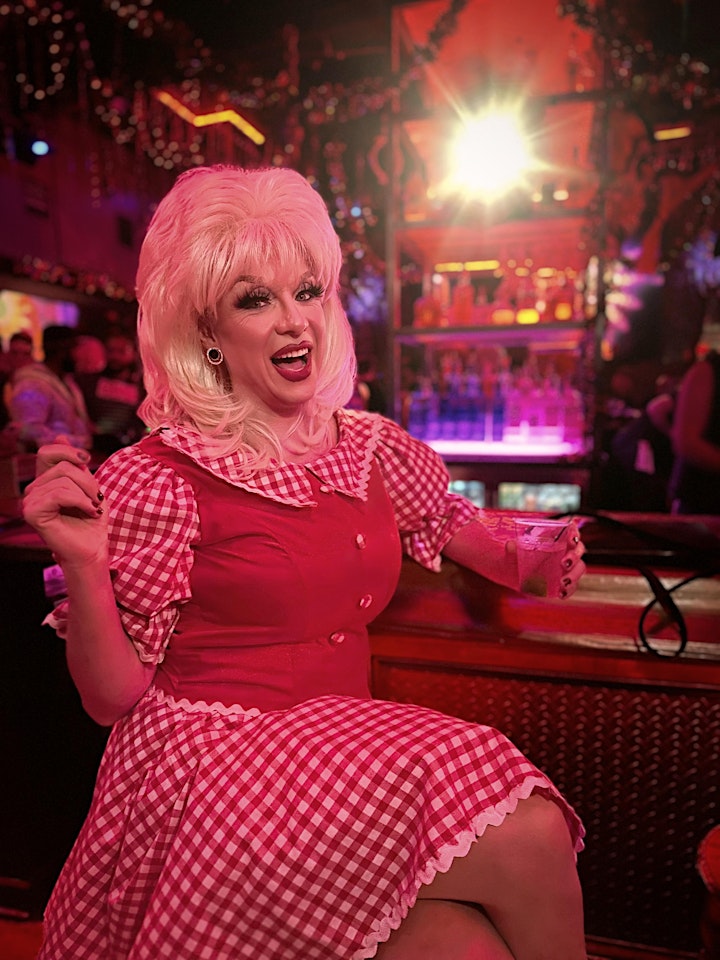 Special Guest Entertainer, Parton Waters