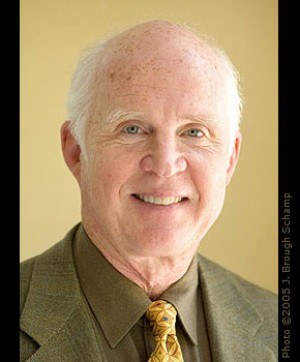 Taylor Branch
Georgia Connections
Atlanta, Fulton County, Born in Atlanta
Notes of Interest
Taylor Branch is a Pulitzer Prize-winning nonfiction author who was born in Atlanta on January 14, 1947. He is best known for a trilogy of books centered on the life and work of Dr. Martin Luther King Jr., "America in the King Years." He also wrote "The Clinton Tapes," a massive collection of interviews compiled mostly during the Bill Clinton presidency.
Branch is a graduate of the Westminister School in Atlanta and received his undergrauate degree at the University of North Carolina in 1968. He earned an advanced degree from the Woodrow Wilson School of Public and International Affairs at Princeton University in 1970. In the 1970s he was an editor for The Washington Monthly and Harper's magazine and also served as the Washington affairs columnist for Esquire magazine. He was active in the 1973 Democratic presidential campaign of Senator Georga McGovern, working with his roommate, Bill Clinton, in McGovern's behalf. Branch insists he was the ghostwriter for John Dean, former White House legal counsel to Richard Nixon, in Dean's book "Blind Ambition," although Dean has denied this.
His many books include "Blowing the Whistle: Dissent in the Public Interest" published in 1972; "Second Wind" (1974), a biography of pro basketball star Bill Russell and written with Russell; the first of the King trilogy, "Parting the Waters: America in the King Years 1954-1963," which won the Pulitzer Prize for History and the National Book Award in 1988; "Pillar of Fire: America in the King Years 1963-65" (1998); and "At Canaan's Edge: America in the King Years 1965-68" (which was published in 2006 and which is the "Top 25 Book" selection by the Georgia Center for the Book). "The Clinton Tapes" was published in 2009.
Branch, who lives in Baltimore, received a MacArthur Foundation "genius" grant in 1991 and received the National Humanities Medal from President Clinton in 1999.
Further Reading