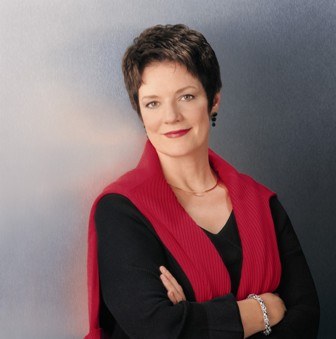 Sue Monk Kidd
Georgia Connections
Albany, Dougherty County, Born in Albany, raised in Sylvester, GA
Notes of Interest
Sue Monk Kidd is the popular, prize-winning author of fiction and nonfiction books deeply rooted in spirituality including a 2002 coming-of-age bestseller, "The Secret Life of Bees," that won her millions of readers all over the globe.
She was born in 1948 in Albany, GA but was raised in the nearby rural town of Sylvester, a place she says greatly influenced the writing of her first novel, "The Secret Life of Bees." She has said that she had an interest in writing at an early age, and cited Henry Thoreau's "Walden" and Kate Chopin's "The Awakening" "as early influences. She received a B.S. in nursing from Texas Christian University in 1970 and was a registered nurse for a period of time in the 70s. She was living in South Carolina when her writing career began. Her first book, "God's Joyful Surprise," was published in 1988, followed by "When the Heart Waits" (1990), both reflecting her interest in a spiritual transformation,. Her third book, "The Dance of the Dissident Daughter" (1996), was a memoir exploring feminist theology. During that time, she received a Fellowship in Literature from the S.C. Arts Commission and additional fellowships awarded by the South Carolina Academy of Authors.
Reflecting a growing interest in writing fiction, she enrolled in a graduate writing course at Emory University in Atlanta and took part in writers conferences at Bread loaf and Sewanee. She published short stories in several literary magazines before the release of "The Secret Life of Bees" in 2002. That book, about the lives of a 14-year-old girl and her black housekepper in 1964, spent nearly two and a half years on The New York Times bestseller list. It received a number of awards and was adapted for the stage and movies. It has been published in 25 languages and now is taught in many high school classrooms.
Her second novel, "The Mermaid Chair," appeared in 2005. Set on a barrier island off the South Carolina coast, it explores themes of mid-life marriage and self-awakening. It won the 2005 Quill Award for General Fiction and sold over two million copies. A collection of some of her early spiritual writings, "Firstlight," was published in 2006. And 2009 her most recent book was published, "Traveling with Pomegranates: A Mother-Daughter Story," co-authored with her daughter Ann Kdd Taylor. Set in Europe, it chronicles the journeys of self-discovery for mother and daughter.
Sue Monk Kidd now makes her home in Southwest Florida. Among her honors are a 2005 Southeastern Library Association fiction Award for "The Secret Life of Bees" and a SEBA Book of the Year Award for the same title in 2003.
Further Reading