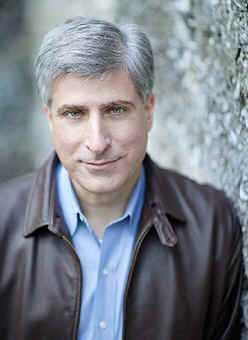 Steve Berry
Georgia Connections
Notes of Interest
Steve Berry is the author of nearly a dozen historical thrillers that have made him one of America's top bestselling authors. A native of Atlanta now living in Florida, he has appeared on major bestseller lists through the first decade of the 21st century, and more than 11 million of his books are in print around the world.
Steve Berry was born in Atlanta in 1955 and grew up there. He was graduated from Valdosta State University in 1977, and received his law degree from Mercer University's Walter F. George Law School in 1980. From 1980 until 2010, when he moved to St. Augustine, Florida, he made his home at St. Marys on the southeast Georgia coast.
A teacher as well as a Georgia trial attorney, he worked for 12 years beginning in 1990 to produce a novel. Along the way, he says, he received a total of 85 rejections for five different manuscripts. But he persevered, and in 2003, Ballantine Books published his first novel, "The Amber Room," an ambitious art thriller about the disappearance of valuable, intricately carved panels looted by the Nazis from Russia. It was followed by "The Romanov Prophecy" in 2004, another clever blend of fact and fiction with a Russian setting which won the Georgia Author of the Year Award for Berry. With growing sales and an enthusiastic readership, he has devoted himself entirely to his writing career. His third book and his last stand-alone title, "The Third Secret," appeared in 2005.
His Cotton Malone series includes "The Templar Legacy" (2006), "The Alexandria Link" (2007), "The Venetian Betrayal" (2007), "The Charlemagne Pursuit" (2008), "The Paris Vendetta" (2009, "The Emperor's Tomb" (2010) and "The Jefferson Key" (2011), all published by Ballantine. His output also includes "The Balkan Escape" featuring Cassiopeia Vitt, which appeared in 2010.
Further Reading