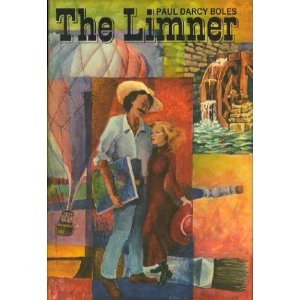 Paul Darcy Boles
Georgia Connections
Notes of Interest
Paul Darcy Boles was a 20th century novelist who also wrote short stories, essays and plays. Born in Indiana, he spent most of the last half of his life in Atlanta, where he won several literary awards and died in 1984.
Paul Darcy Boles was born in Indiana in 1916. He said he began writing his first stories at the age of 9. He was a high school dropout who spent considerable time touring Europe as a young man before returning home to take a variety of jobs in the advertising and communications industries.He also began writing and selling stories to a number of magazines in Europe and the United States including the Saturday Evening Post, Ladies Home Journal, Cosmopolitan and Playboy. His short stories began appearing in anthologies in the 1950s and 60s, by which time he had moved to Georgia.
His first novel, "The Streak," was published in 1953, followed by "Beggars in the Sun" (1954), "Glenport, Illinois" (1956), "Deadline" (1957) and "Parton's Island" in 1958. His first short story collection, "A Million Guitars and Other Stories" (1967) won a University of Indiana Writers Award. Another collection, "I Thought You Were a Unicorn," was published in 1971. His best-known book, a novel "The Limner" appeared in 1975 and won a Dixie Council of Authors and journalists award and was a Book-of-the-Month-Club alternate selection. He also won a Georgia Writers Association award for his fiction in 1969. His last books were the novels "The Mississippi Run" (1977), "Glory Day" (1979) and "Night Watch" (1980) and were followed by a nonfiction work, "Storycrafting," in the year of his death. He also wrote an unpublished and unproduced play and several radio plays for National Public Radio.