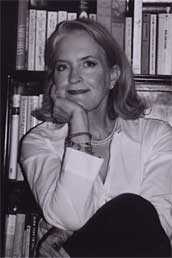 Mary Ann Rodman
Georgia Connections
Alpharetta, Fulton County
Notes of Interest
Mary Ann Rodman is an award-winning author of books for young readers who lives in Alpharetta, GA. In 2010, her novel "Yankee Girl" was chosen for inclusion on the Georgia Center for the Book's inaugural list of "25 Books All Young Georgians Should Read."
She was born in Washington, DC in 1954 and grew up living in Chicago and Jackson, Missisippi. She received a BA in theater arts from Lenoir-Rhyne College in Hickory, NC, a master's degree in library and information science from the University of Tennessee-Knoxville, and an MFA in writing for children from Vermont College. She has held a variety of jobs ranging from community theater director to church youth coordinator but has been primarily a children's librarian.
Her books include "My Best Friend," published in 2005 and which won for her the prestigious Charlotte Zolotow Award given to the author of the best picture book text. That was followed by "First Grade Stinks" (picture book, 2006), "Yankee Girl" (a novel, 2006), "Jimmy's Stars" (a novel, 2008), "Surprise Soup" (picture book, 2009) and "A Tree for Emmy" (picure book, 2009). "Yankee Girl" set in 1964 Mississippi, is an unflinching story about racism and culture clash from which the author drew on her own experiences living in the state during the height of the Civil Rights Movement. She received a number of awards for that book including the Georgia Book of Excellence Award, special recognition in Kentucky, Rhode Island, Kansas and Nebraska, the Mark Twain Award in Missouri. the Chicago Public Library's "Best of the Best" list and was named a Notable Book by the american Library Association.