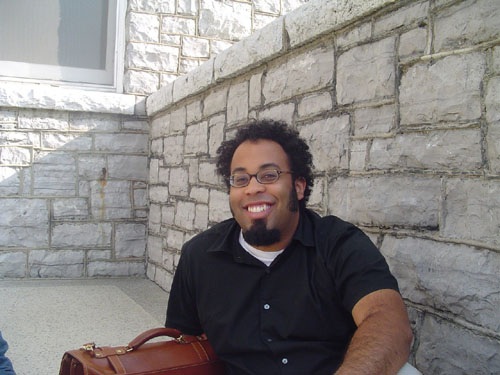 Kevin Young
Georgia Connections
Decatur, DeKalb County, Kevin Young teaches at Emory University
Notes of Interest
Kevin Young is one of America's most highly regarded younger poets, the prize-winning author of seven poetry collections and editor of five others. Recently named the United States Artists James Baldwin Fellow, he is currently Atticus Haygood Professor of Creative Writing and English and curator of the literary collection at the Raymond Danowski Poetry Library at Emory University.
Kevin Young was born in 1970 in Nebraska. He was graduated from Harvard in 1992 with an A.B. in English and American Literature, and from 1992-94 he was a Stegner Fellow in Poetry at Stanford University. He received his MFA from Brown University where he was a member of the African-American poetry group, The Dark Room Collective. He taught at the University of Indiana and the University of Georgia before joining the faculty at Emory University.
His first book of poetry, "Most Way Home," (1995) reflected to some degree the influence of Langston Hughes and was chosen as part of the National Poetry Series and won the John C. Zacharias First Book Prize from Ploughshares magazine. It was followed by "To Repel Ghosts" (2002), "Jelly Roll: A Blues" (2003, winner of the Patterson Prize), "Black Maria" (2005), "For the Confederate Dead" (2007, winner of both the Patterson Prize and the Quill Award for Poetry), "Dear Darkness: Poems" (2008) and "Ardency: A Chronicle of the Amistad Rebels" (2011). His poems have been included in numerous national publications including The New Yorker and Kenyon Review, and his work has appeared on National Public Radio.
He is the editor of five acclaimed collections including "Blues Poems" (2003), "John Berryman: Selected Poems" (2004), "Jazz Poems" (2006), "The Art of Losing: Poems of Grief and Healing" (2010) and "Giant Steps: The New Generation of African American Writers."
Further Reading