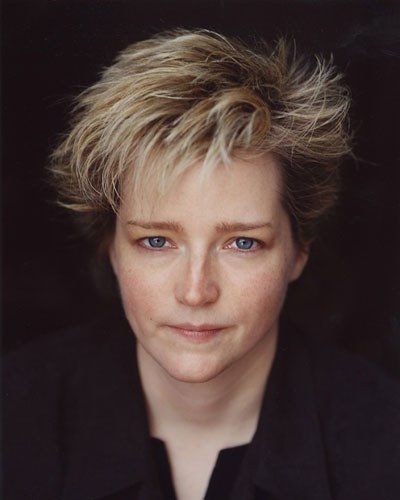 Karin Slaughter
Georgia Connections
Notes of Interest
Karin slaughter is the author of nine bestselling mystery/thriller novels that have sold nearly 17 million copies worldwide, been translated into 29 languages and won a number of international awards. Her "Grant County Series" beginning with her first novel "Blindsighted" in 2001, introduced medical examiner Sara Linton and police chief jeffrey Tolliver. Together, they would solve a series of gruesome, sadistic crimes through Slaughter's cleverly plotted, graphically violent novels set in a small South Georgia town. Her novel "Beyond Reach" is on the Georgia Center for the Book's 2008 list of "25 Books All Georgians Should Read."
Karin Slaughter was born January 6, 1971, in Covington. She grew up in Jonesboro in the Lake Spivey area and was graduated from Morrow High School. She attended Georgia State University and held a variety of jobs including a designer and salesperson for a sign firm before opening her own sign business. She remembers wanting to be a writer at an early age and wrote her first book at the age of 6, based on a man who worked for her father and who had polio. "I called it 'Rolleo with Polio.' I made six copies of that before I got a spanking for playhing with the scissors." She credits her father with her love for storytelling and a ninth grade teacher at Morrow Junior High School, Billie Bennett Ward, who was "the first person who told me I was a good writer ... She taught me about the craft of writing." Slaughter wrote but could not sell a Civil War novel, and several other manuscripts were never published. She has said that period of her life was a time of learning her craft, adding, "I think you have to write a lot of bad books before you write a publishable book."
She launched her successful writing career with "Blindsighted," which was nominated for several major awards including a Dagger, a Barry and a Macavity. The paperback edition of that novel and her second, "Kisscut" (2002) made The New York Times mass market fiction bestseller list. Her third novel, "A Faint Cold Fear" (2003) received a Reviewers' Choice Award from Romantic Times. That was followed by "Indeklible" (2004), "Faithless" (2005), "Triptych" (2006), "Beyond Reach" (2007), "Fractured" (2008) and "Undone" (2009). She also edited "Like a Charm" (2004), a collection of interconnected stories by different authors.
As evidence of her great popularity overseas, Slaughter annually makes book tours to other countries. And she has been recognized by mystery groups. The Crime Zone in The Netherlands has honored her twice with its Silver Fingerprint Award for Best Foreign thriller for "Beyond Reach" and "Fractured." She also received the Prix de Lecteurs for "Faithless" and has won awards from the Independent Book Publishers Association and the American Association of people with Disabilities. She currently makes her home in Atlanta.
In a 2004 interview with Don O'Briant of the Atlanta Journal-Constitution, Slaughter commented on the violence in her novels: "If you're going to write in a serious way about violence women or violence against children, to gloss it over does a disservice to everyone. My readers know what they're getting. There's not a cat on the covers of my books." And she admits that when it comes to her own reading, she prefers Renaissance literature, the likes of Emily Bronte and Edmund Spenser, and a 20th century Georgia writer, Flannery O'Connor.
Further Reading