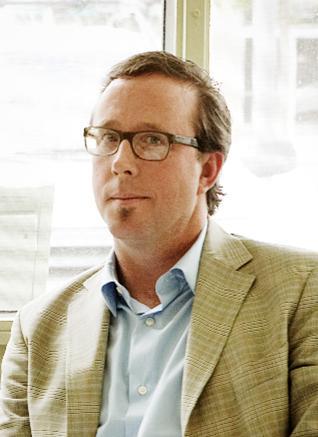 John T. Edge
Georgia Connections
Notes of Interest
John T. Edge is Director of the Southern Foodways Alliance at the University of Mississippi and the celebrated author of seven books centered on Southern food. Often labeled "the Piped Piper of Southern food," Edge is the Contributing Editor for "Gourmet" magazine and a frequent columnist for the New York Times. His books include light-hearted but keenly written studies of classic Southern foods like fried chicken and apple pie, and he is credited with galvanizing both scholarly and popular interest in true Southern dishes and the people who prepare them.
John T. Edge was born December 22, 1962 in the rural community of Clinton in Jones County. He was educated there and attended the University of Georgia without getting a degree. He later reeived both a BA (1997) and a master's degree (2002) at the University of Mississippi. In between schools, he worked in Atlanta as a salesman for financial analyses. He contributed to several guide to Georgia (Compass, Lonely Planet) and with others wrote an irreverent book about Atlanta, "Belly of Atlanta: A Homegrown Guide to the Good Places" (1996). In 2000, he wrote "A Gracious Plenty: Recipes and Recollections from the American South." In 2002, he published two books, "Apple Pie: An American Story" and "Fried Chicken: An American Story." He followed those titles with "Hamburgers and Fries: An American Story" (2003) and Donuts: An American Passion" (2004). In 2007, he wrote "Southern Belly: The Ultimate Food Lover's Companion to the South."
The Southern Foodways Alliance is an organization of nearly 1,000 members that has been called by one critic, "America's most intellectually engaging (and probably most engaging) food society." Through a series of lively events, writing and filming, it documents the South's culinary past and present.
Further Reading