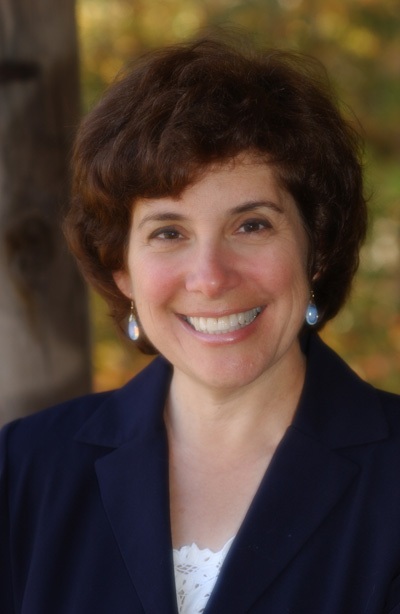 Gail Langer Karwoski
Georgia Connections
Watkinsville, Oconee County
Notes of Interest
Gail Karwoski is the author of nine books for young readers, including novels, nonfiction and picture books. A former school teacher in the state, she has been named Georgia Author of the Year three times by the Georgia Writers Association, and her books have been selected to represent the state at the National Book Festival in Washington, DC. In 2010, a book she co-authored with Loretta Johnson Hammer, "The Tree That Owned Itself," was chosen for inclusion on the inaugural Georgia Center for the Book list of "25 Books All Young Georgians Should Read."
Gail Karwoski was born March 16, 1949, in Boston, Massachusetts and grew up in the suburb of Brookline. She received a B.A. in English literature and anthropology from the University of Massachusetts at Amherst in 1970 and a M.A. from the University of Minnesota in 1972. She worked as a reporter for a small weekly newspaper before moving to Athens, GA in 1974 when her husband accepted a position in the UGA psychology department. She taught for 13 years in the Georgia public school system, first in Clarke then Oconee county, specializing in education of the gifted child. She currently lives in Watkinsville.
Her first book was published in 1996, "The Tree That Owns Itself, and Other Adventure Tales from Georgia's Past," co-written with Loretta Johnson Hammer. Her books for middle-grades readers have focused on American history: "Seaman, the Dog Who Explored the West with Lewis and Clark;" "Surviving Jamestown;" and "Quake: Disaster in San Francisco, 1906." A common theme in her novels as well as her middle-grades fiction is disaster: "Miracle: the true Story of the Wreck of the Sea Venture" and "Tsunami: The True Story of an April Fools Day disaster." Her picture books have been centered around topics of nature: "Water Beds: Sleeping in the Ocean;" "River Beds: Sleeping in the World's Rivers;" and "Julie the Rockhound."
Further Reading