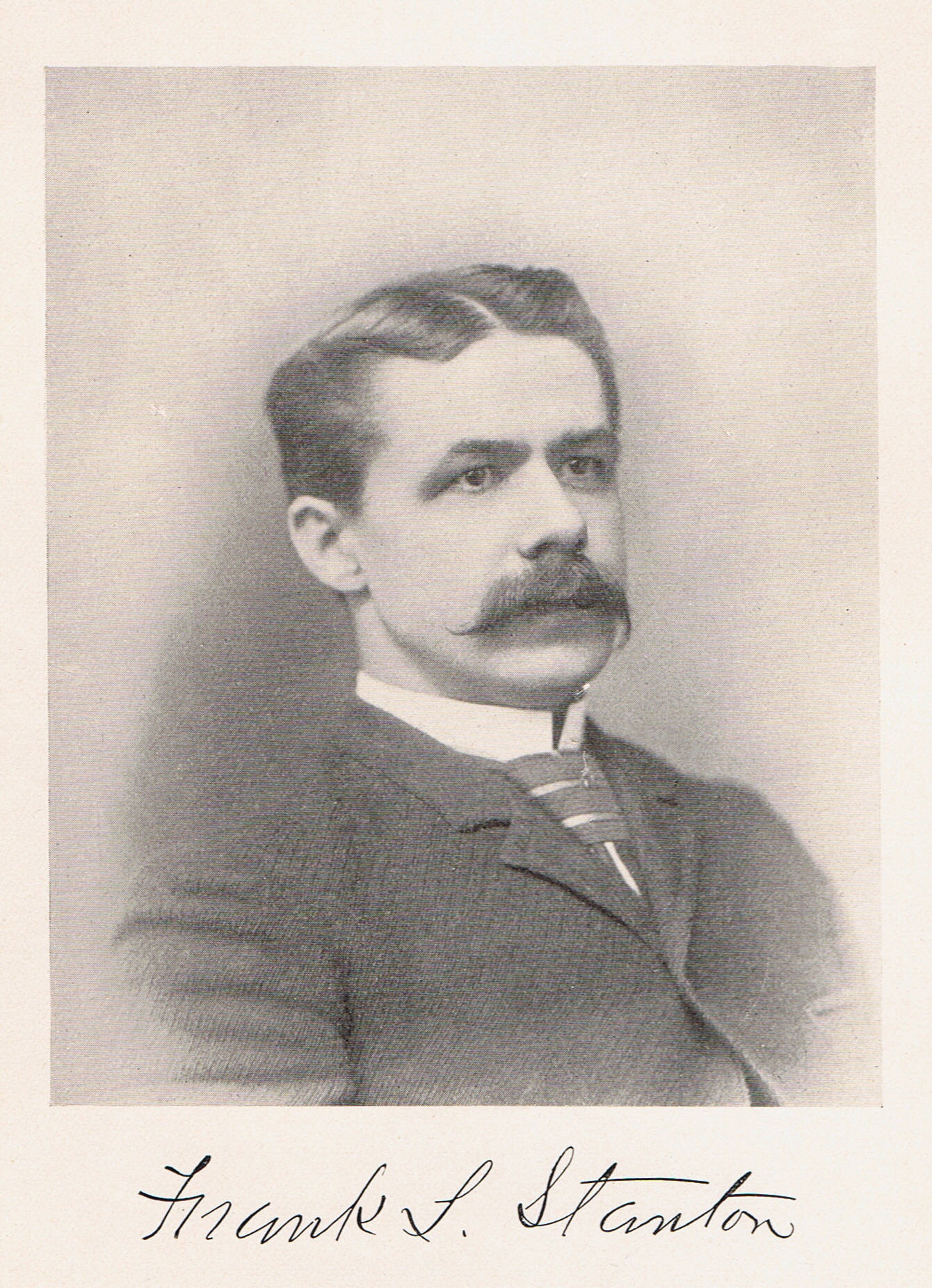 Frank Lebby Stanton
Georgia Connections
Notes of Interest
Frank Lebby Stanton was a longtime, popular editorial columnist for the Atlanta Constitution who wrote many poems and in 1925 was named Georgia's first Poet Laureate, a position he held until his death two years later.
He was born in Charleston, SC, and at an early age was apprenticed to a printer, which gave him access to the newspaper business. He worked for several small papers in Georgia until he joined the Atlanta Constitution in 1889, where he would continue work until he died in 1927. For a short time he was a colleague of the noted author Joel Chandler Harris ("Uncle Remus") at the paper. His column titled "News from Billville" (and later "Up from Georgia") acquired a large readership regionally, and he eventually became one of the nation's most read columnists.
He wrote hundreds of poems which appeared in numerous publications. His verse tended toward the sentimental, and the humor and charm apparent in his lines have given some of his work a longer life. During his era he was often compared to Indiana poet James Whitcomb Riley, and the two men were friends who often communicated with each other. Some of Stanton's verses were set to music, and he played a role as a public poet on many occasions including reading a specially written poem at Atlanta's significant Cotton States and International Exposition in 1895. Governor Clifford Walker appointed Stanton as Poet Laureate in 1925 in acknowledgement of his achievements, and he is believed to be the first person to be honored with that position in a southern state.
He died in 1927 and was buried in Atlanta's Westview Cemetery. One of his most widely quoted lines appears on his tombstone, a quatrain titled "The World:" "This world we're a'livin' in/ Is mighty hard to beat./ You get a thorn from every rose./ But ain't the roses sweet?"