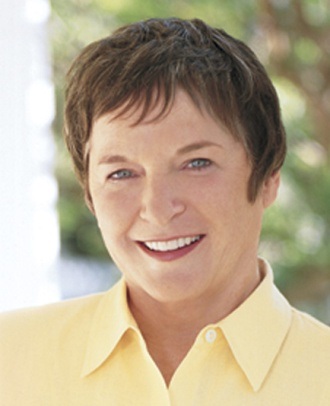 Frances Mayes
Georgia Connections
Fitzgerald, Ben Hill County
Notes of Interest
Frances Mayes is a native of Georgia and the award-winning author of a number of books about Tuscany, Italy, including "Under the Tuscan Sun: At Home in Italy," which has been chosen for inclusion on the Georgia Center for the Book's 2010 list of the "25 Books All Georgians Should Read."
Her first novel, "Swan," a family saga and mystery, returned Mayes to her childhood roots in Georgia and was published in 2002. She has edited and written travel journals and is the author of several acclaimed books of poetry including "Sunday in Another Country," "After Such Pleasures," The Art of Fire" and "Hours." She is, however, best known for her nonfiction books drawn from her Italian experiences.
She has always adored houses, and when she saw Bramasole, a neglected 200-year-old Tuscan farmhouse nestled in five overgrown acres, it was love at first sight. From that infatuation have come four international bestsellers including "Under the Tuscan Sun" (1996), "Bella Tuscany," "In Tuscany" (a collaborative photo-text book with her husband, the poet Edward Mayes), and "Bringing Tuscany Home: Sensuous Style from the Heart of Italy," another collaborative book with her husband and photographer Steven Rothfeld.
Formerly a professor of creative writing at San Francisco State University, where she directed The Poetry Center and chaired the Department of Creative Writing, Mayes now devotes herself full time to writing and to her "At Home in Tuscany" furniture and accessory lines. She and her husband divide their time between North Carolina and Cortona, Italy.