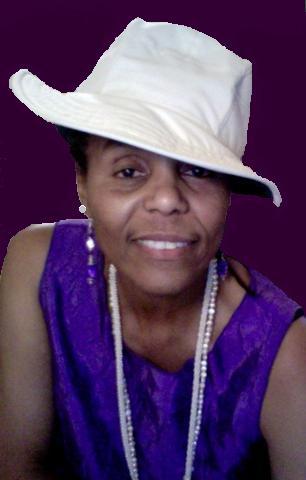 Doris Davenport
Georgia Connections
Notes of Interest
Doris Davenport is a writer, literary and performance poet, and educator who was born in Gainesville, Ga. and grew up in the town of Cornelia in Habersham County. She has published six books of poetry and is currently an associate professor of English at Albany State University in Albany, GA.
She grew up in the Appalachian foothills of Northeast Georgia, a region she says has always richly inhabited her life and work. She wrote her first short story ("a gory ghost story") at the age of 12 and has been writing since. At Paine College in Augusta, she was graduated with a BA in English in 1969 and subsequently completed a master's degree at SUNY-Buffalo (NY) and a Ph.D in African-American literature from the University of Southern California. Her first poetry book, a self-published chapbook, "It's Like This," appeared in 1980. Since then, her published books include "Eat Thunder & Drink Rain" (1982), "Voodoo Chile - Slight Return" (1991), "Soquee Street Poems" (1995), "Madness Like Morning Glories" (published by Louisiana State University Press in 2005) and "A Hunger for Moonlight" (2006).
She has been active at festivals and appeared as one of the featured writers at the Georgia Literary Festival in Blue Ridge in 2007. A popular performance artist and workshop instructor, Davenport has appeared at many events in the Carolinas and Georgia. She currently directs the annual Poetry Festival at Albany State.