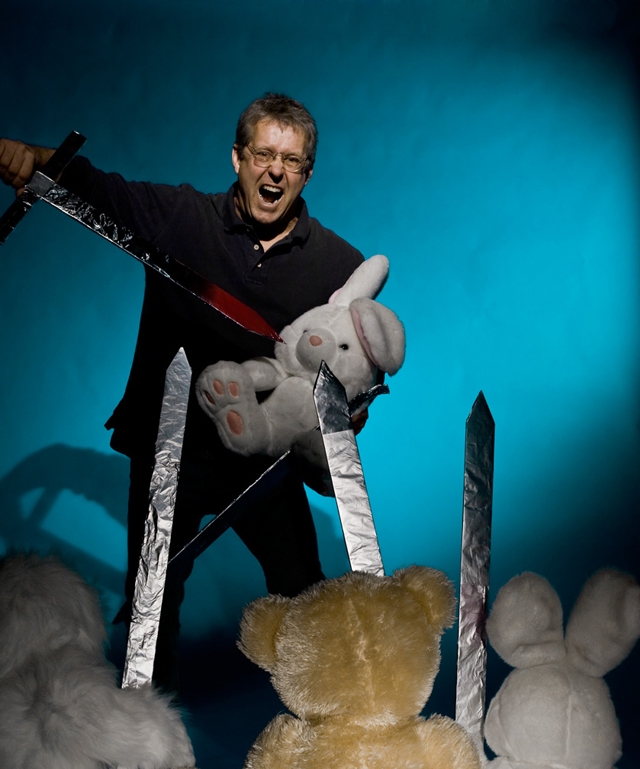 Bill Mayer
Georgia Connections
Notes of Interest
Bill Mayer is acclaimed as one of America's best illustrators. He has won numerous national awards for his work, which includes illustrating books for young readers as well as fulfilling requests from a range of Fortune 500 clients, among them Dreamworks, the U.S. Post Office, Hasbro, Mattel, The Cartoon Network, Time magazine, Delta Airlines, Levi's and RJR Nabisco. In 2010, he was honored by the Georgia Center for the Book for his work on "The Monster Who Did My Math," a book for young readers written by Danny Schnitzlein. The Center chose that book for its inaugural list of "25 Books All Young Georgians Should Read."
From a young age, Bill Mayer loved drawing. Many of the influences on his style were illustrators Jack Davis and Don Martin from Mad magazine, Big Daddy Roth's Rat Fink and Extreme Machines. In art school, he found influential work by Picasso, Monet, Degas and Boterro. After high school, he studied at the Ringling School of Art in Sarasota, Florida, beginning at the age of 17. "Ringling was a very different school at that time -- completely performance driven," he has written. "You had to be invited to come back every quarter. It was a small school with good foundation training in classical drawing and painting. There were about 350 students in the program with 150 in our first year class. This number was whittled down to 30 graduates, but they were people they felt had a lot of potential."
From his studio in Decatur, he has become a very successful artist, known as "an illustrator's illustrator." His illustrated books include "The Pop-Up Book of Crazy Golf" (1994), "Shadow Games" (1995), "Brer Rabbit and Boss Lion" (1996), "A Walk in the Rain with a Brain" (2004), "A Giving Tale" (2006), "To: A Dad, From: A Dad" (2007), "The Monster Who Did My Math" (2007) and "All Aboard: A Traveling Alphabet" (2008).
He has received many honors and awards throughout his career. These include a silver medal from the Society of Illustrators for his Dellas Graphics Frog Calendar illustration (2005), a gold medal for the National Addy's "Grower's of America" poster, gold and silver medals from the Society of Illustrators for his posters for Hartford Stage's production of "A Christmas Carol, a silver medal from the Society of illustrators for an original art show (2009) and a gold medal from the Society for one of his stamp drawings (2010). His work has been recognized at shows in New York, Chicago and Los Angeles and he has received other awards of merit.
Further Reading