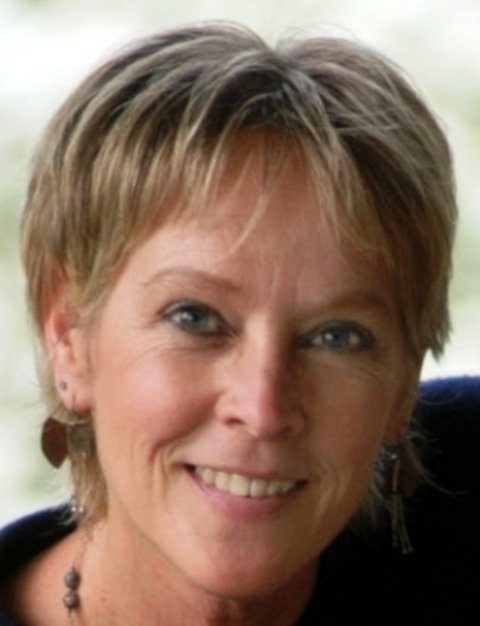 Amy Blackmarr
Georgia Connections
Irwin County, Born in Atlanta
Notes of Interest
Amy Blackmarr is a prize-winning author whose writings focus on the natural world and her experiences in it and also possess a deeply felt, Thoreau-like spiritual grounding. Her essays reflect a deep involvement with the creative process, and she is a welcome speaker to all audiences. Born March 26, 1958 in Atlanta, her family moved to Irwin County when she was only three months old, and she grew up in rural surroundings in South Georgia. She received her B.A. in English in 1994 and her M.A. in English in 1996, both from Valdosta State University. She got her Ph.D. in English from the University of Kansas, where she was a Madison A. and Lila Self Fellow.
She lived in Kansas for 12 years before giving up her paralegal business to return to South Georgia and move into her grandfather's fishing shack near the Willacoochee River. From there, she commuted to college and gradually became a full-time writer, a role she continues with her forays into education and teaching from her current home in Savannah. She has lived in all parts of the state including the North Georgia mountains and the low country coastal regions. She has been heard over NPR through programs in Kansas and Georgia, where she took part in a weekly show, "Georgia Gazette."
Her books include "Going to Ground: Simple Life on a Georgia Pond" (1997), one of the titles on the Georgia Center for the Book's 2005 list of "25 Books All Georgians Should Read;" "House of Steps: Finding the Path Home" (1999); "Above the Fall Line: The Trail from White Pine Cabin (2003), chosen for the Center for the Book's 2008 list of "25 Books All Georgians Should Read;" and "Dahlonega Haunts: Ghostly Adventures in a Georgia Mountain Town" (2005).